ALFA1 Military Stainless Steel Canteen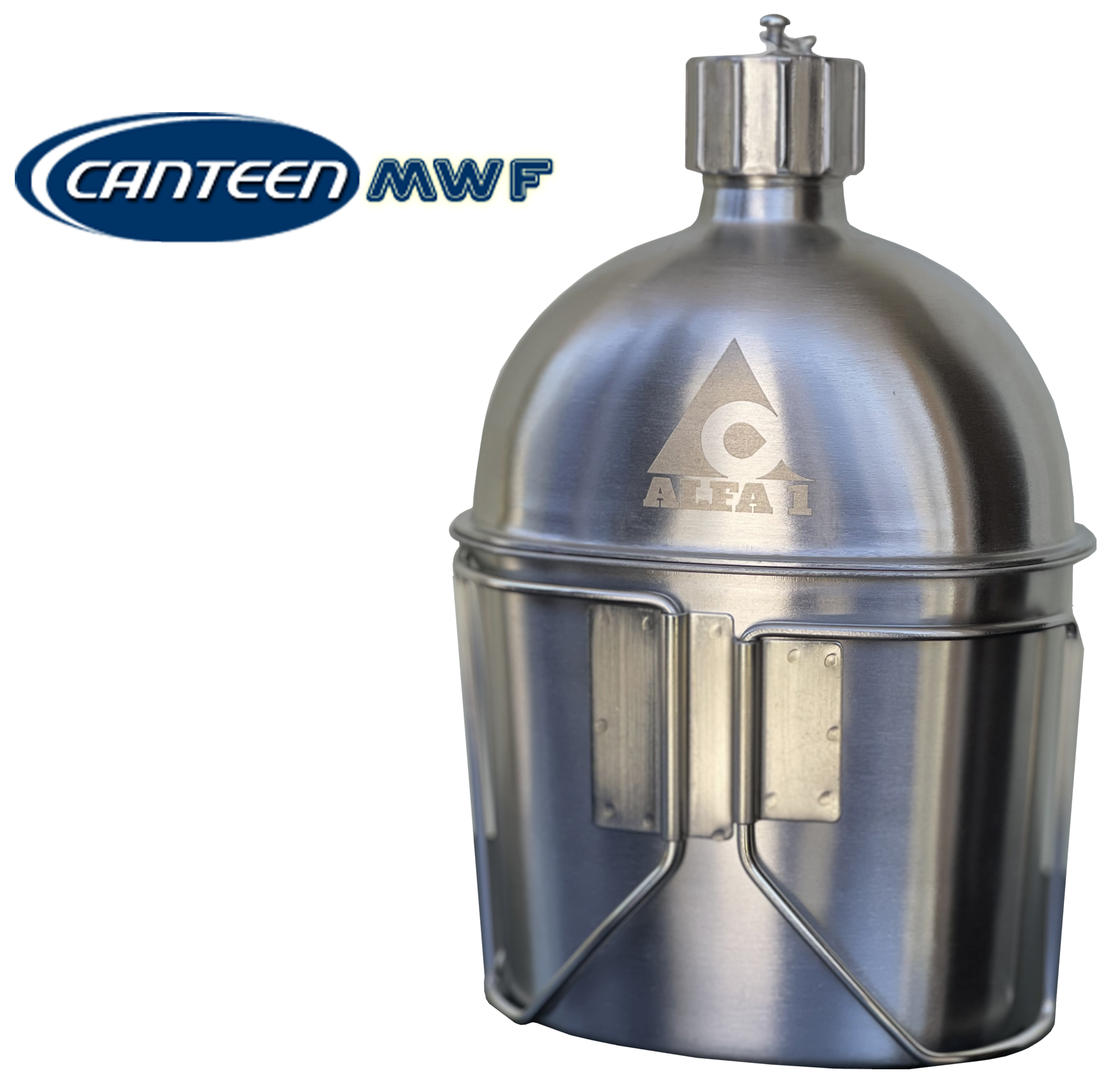 ALFA1 Military Stainless Steel Canteen & Kidney Style Cup
The ALFA1 Military Stainless Steel Canteen is designed and manufactured to strict military specifications for multiple applications. Its strong enough for the armed forces, it's definitely strong enough and everlasting for normal daily use. Our Canteen is fully compliant with USFDA, NSF and other applicable standards. The ALFA1 Stainless Steel Military Canteen can also be used as a signaling device in lieu of mirror in the event that the user is lost during hiking and other recreational activities in the wilderness or mountainous areas. The mirror polished surface can be used to reflect an optical beam of sunlight to rescue team and helicopters.
Outdoor adventure equipment built to its durability and multiple use. Excellent addition kit to your survival in adventure tour.
Stainless steel Canteen's Benefits
Provide clean, healthy and safe water anytime anywhere. Cost effective, easy to carry, use and maintain for many years of long life cycle.
ALFA1 Military Kidney Style Cup
ALFA1 Military Stainless Steel Kidney Style Cup is designed and manufactured to same strict military specifications and standards as Stainless Steel Canteen perfectly nest inside the Kidney style cup for easier carrying and storing.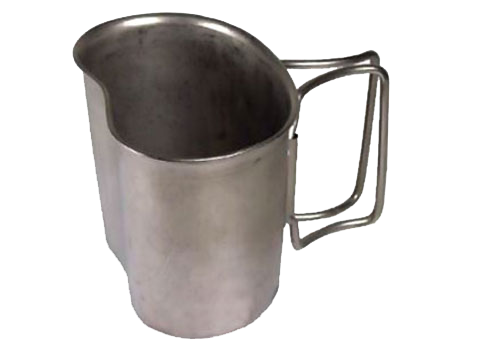 For Sale inquiries & Distributorships
Get expert advice and start saving!